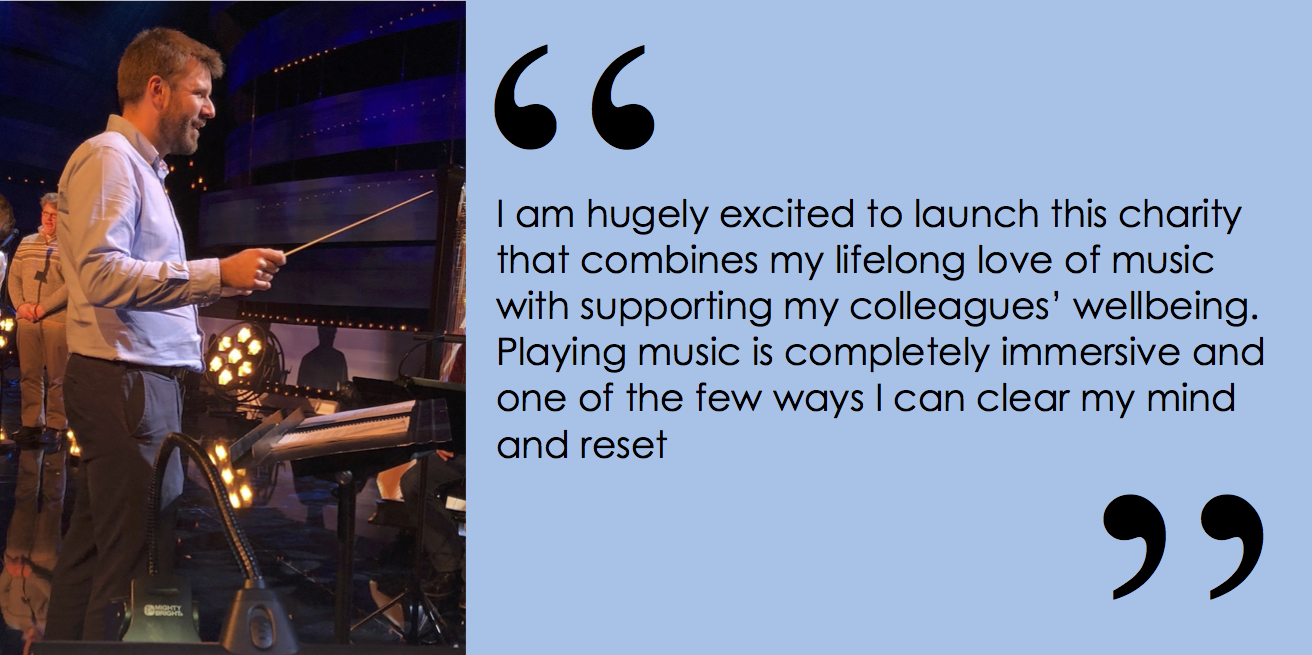 Seb Valentine is our founder, musical director and CEO
Seb is a detective constable with Surrey Police, working in their public protection unit investigating serious crime against the most vulnerable in our society. His Policing career started in the Met Police where, after 2 years as a volunteer Police Officer or 'Special', he caught the Policing bug and joined 'the job' full time in 2011. He chose Hounslow as the place to get experience and spent two years as a uniform constable answering 999 calls there. He also had the pleasure of seeing the sights of London from a different perspective as a public order officer.
Being an avid fan of 'The Sweeney' he always knew he was destined to be a detective. After a stint working on a new initiative to better deal with foreign national offenders and a few months as a street duties instructor and acting Sergeant, Seb applied for CID. He attended Scotland Yard's world-famous Crime Academy, becoming a substantive detective in 2017. A country boy at heart, the rolling hills of Surrey were too beautiful to resist so he transferred to Surrey Police soon after and choose to work in the safeguarding unit, training to be a specialist accredited child abuse investigator.
The son of a GP (who was also an artist) and a music teacher, he was born and raised in Bristol where he enjoyed a house full of music. His mother would teach piano at home and he would spend hours listening to Beethoven and Bach from his dad's record collection. There is photographic evidence of him conducting Beethoven's Fifth Symphony in the lounge in his pyjamas at age 8, but that is locked away securely! He attended King Edward's School, Bath, where he joined the choir and sang many services in the awesome Bath Abbey. He also played the violin and was a member of multiple music groups including a medieval group where he played medieval fiddle and Psaltery (Google it). He took part in chamber concerts in the Holbourne Museum, Bath, which houses a Steinway Piano Rachmaninov chose to play when he came to the city. Following a brief episode where he applied to study Physics at University and join the RAF as a pilot, he came to his senses at the last minute and auditioned for the Royal College of Music as a singer. He studied there for 5 years between 2000 and 2005, gaining a Bachelor of Music degree in vocal performance. Seb then spent the next few years trying to make a living as a musician and having a lot of fun in the process, working for Opera companies all over the UK and touring the USA for 3 months with the Carl Rosa Opera Company. he hasn't sung a wide range of roles from Pantomime and Gilbert and Sullivan to Mozart and Verdi.
He lives in Surrey with his wife Sarah, also a trained opera singer and his 4-year-old son, Julian.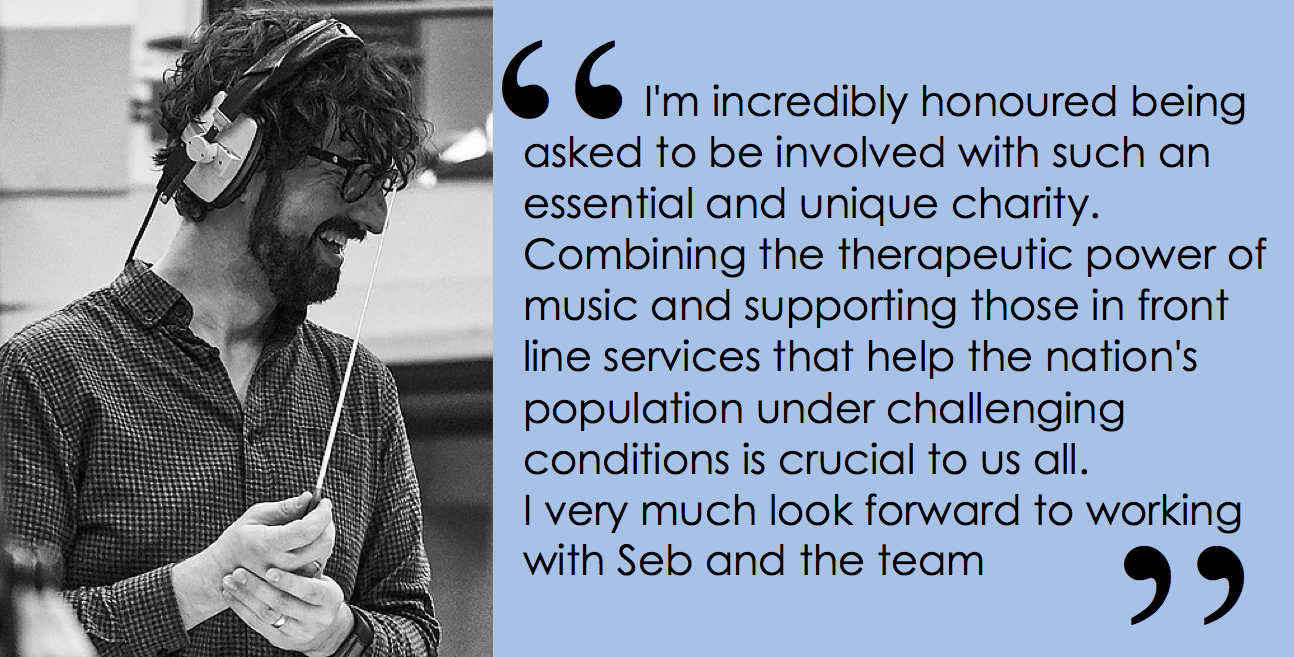 Matthew Slater is the chair of our board of trustees
An experienced composer and conductor, spanning many styles across feature film, short film and TV dramas alike. Matthew's diverse skills cross sound design, synths scores right up to the full orchestral and chamber classical approach to composing to picture.
Starting as a tea boy, learning the art of music at college, orchestrating, preparing music scores and finally composing gave Matthew a particularly unique understanding of the art of writing music for moving images.
​
Matthew's experience in the industry of film and television spans two decades across a huge variety of styles and genres. Matthew's work on ITV and Mammoth Screen's huge global success ENDEAVOUR has garnered him a new platform composing for film and drama.
​
ITV, BBC, Channel 4, Channel 5 plus numerous international stations have all broadcast Matthew's work across the world regularly.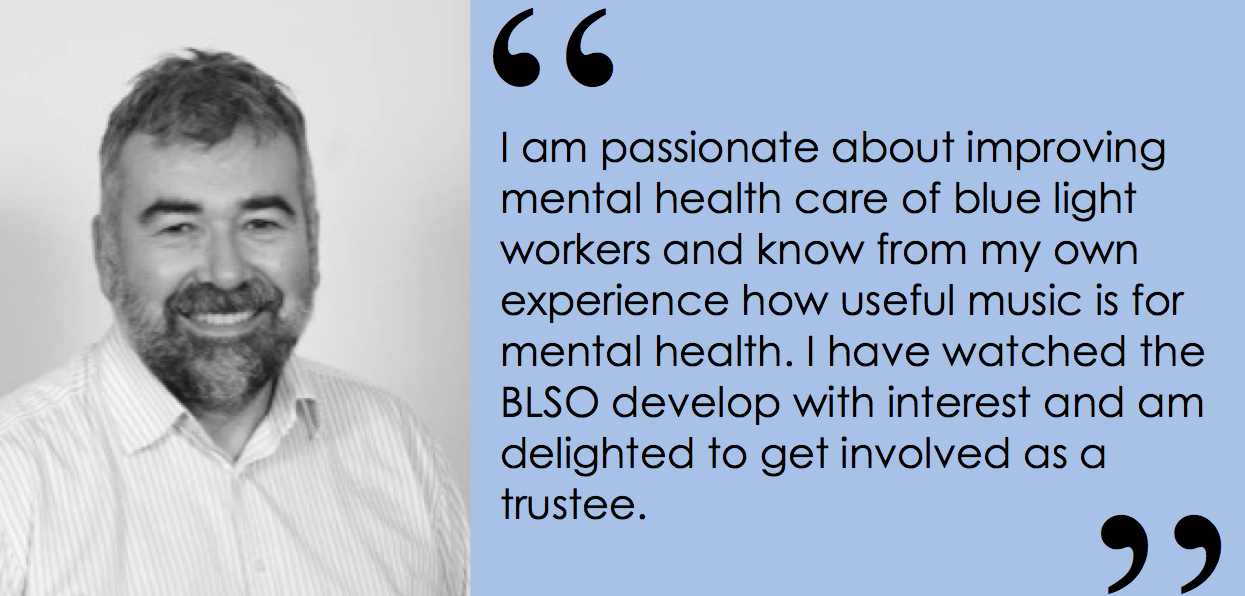 Dr Richard Gorrod is a GP, mental health advocate and our newest trustee
Richard Gorrod is a 57-year-old doctor who has worked at the coalface of patient care for 32 years. He qualified at the Royal Free Hospital School of Medicine in London and has been a GP in Norfolk for over 20 years. He has also been training director for Norfolk Accident Rescue Service and a Surgeon Lt Cdr in the Royal Naval Reserve both for many years. He worked in a 15000 patient practice. In 2014 he became very ill with depression which knocked him for six for a few years and necessitated him being a Psychiatric Inpatient for over 4 months! Severely depressed and suicidal for 3-4 years in total. It had a devastating effect on him and his family.

Now passionate about improving mental health care, he regularly lectures to doctors, medical students at the UEA and University of Cambridge, paramedics, physician associates, other healthcare workers and the general public.

He is a fully trained Police Hostage and Crisis Negotiator lecturing to the police nationally.

His particular interests are Suicide Prevention, self-care and the better integration of physical and mental health.

He is married with three children, two dogs, three cats, fourteen Norfolk Grey chickens and fifteen Indian Runner ducks. Loves football (Norwich City Season Ticket holder) and rugby and plays the saxophone (badly).