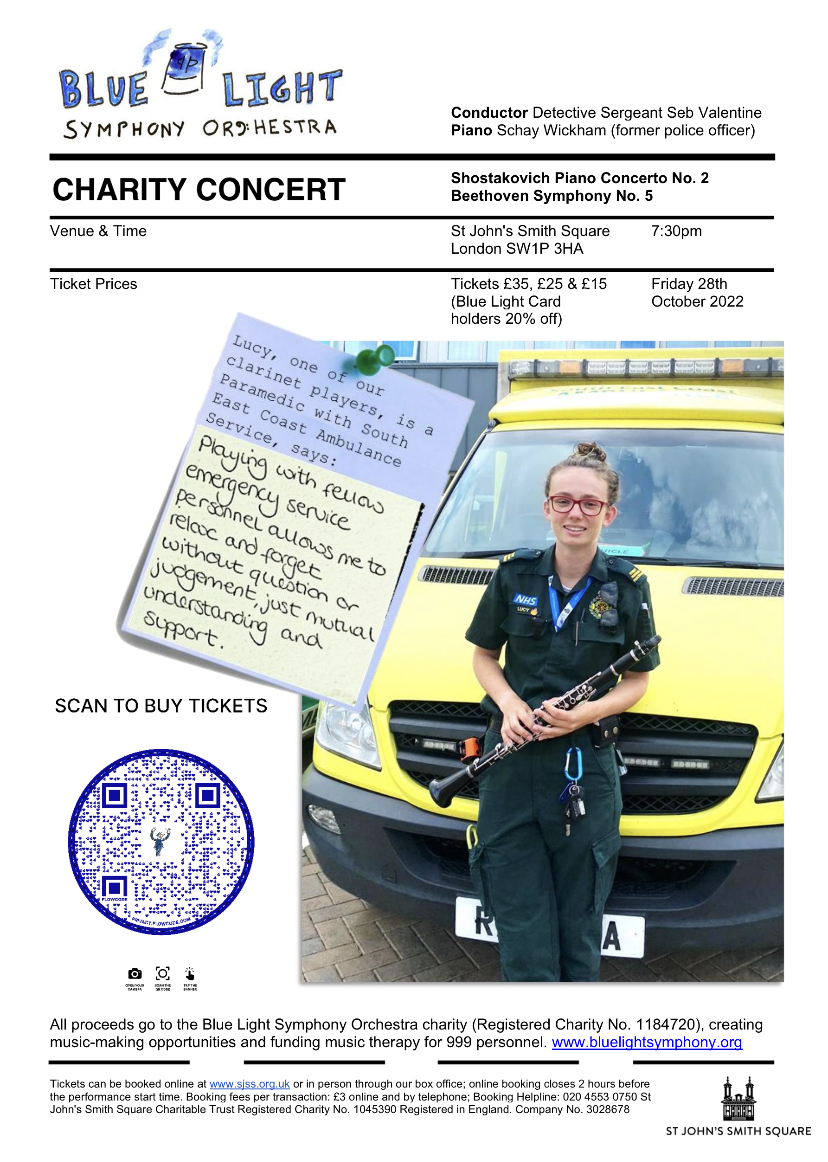 Concert
Friday 28 October 2022
19:30 to 21:15
Charity concert in aid of our emergency services
The Blue Light Symphony Orchestra
Shostakovich
Piano Concerto Number 2 in F major, Op. 102
Presentation about the BLSO and Music Therapy in the Emergency Services
Beethoven
Symphony Number 5 in C minor, Op. 67
Founded by serving detective and Royal College of Music graduate Seb Valentine, the BLSO is a charity that improves the well-being of emergency workers through music. A unique ensemble, our players come from emergency services organisations across England and Wales. Our workshops offer musical respite from the day-to-day stresses and trauma experienced by first responders. Many of our players told us that without the BLSO, they would not be enjoying the proven health benefits of ensemble music-making.
Additionally, the BLSO is doing ground-breaking work in the field of music therapy. We are developing a bespoke program of group music therapy for emergency workers suffering from stress and emotional trauma-related problems such as disturbed sleep, low mood and anxiety. Our successful pilot project in 2021 with Police and Fire personnel in Surrey and Sussex has already inspired a similar project in Greater Manchester.
This is our first public concert which we hope will be attended by many from the emergency services community and those who support us. Our soloist, Schay Wickham, studied at the Guildhall School of Music and Drama and was a Police Officer for a few years before returning to music professionally.